If you are looking for a Generator for Industrial Applications, Generator for your residence, or for commercial purpose, In this post, we'll provide an all-encompassing rundown of Mikano Generators, including an explanation of why Mikano is the best choice, how to get the Generator, and 8 suggestions if you're new to Industrial Generator.
Mikano is one of the leading providers to consider. Mikano is available with a capacity ranging from 9KVA to 5,000KVA. Mikano Generators are assembled with parts from renowned generator manufacturers like Perkins and Stamford/Meccalte alternator with options for diesel and gas engines.
Where to Buy Mikano Industrial Generators
There are two ways to buy a Mikano generator as of now,
Online from Jumia or Jiji (Kindly exercise due diligence)
From Mikano's office
Mikano Generator's Features
Mikano's Generator is available for home and industrial use. Residential class diesel generators come with power capacity ranging from 9KVA to 150KVA, while industrial-grade diesel generators offer from 150KVA to 2000KVA. You may also prefer a gas-driven Mikano Generator with a capacity ranging from 350KVA to 1250KVA.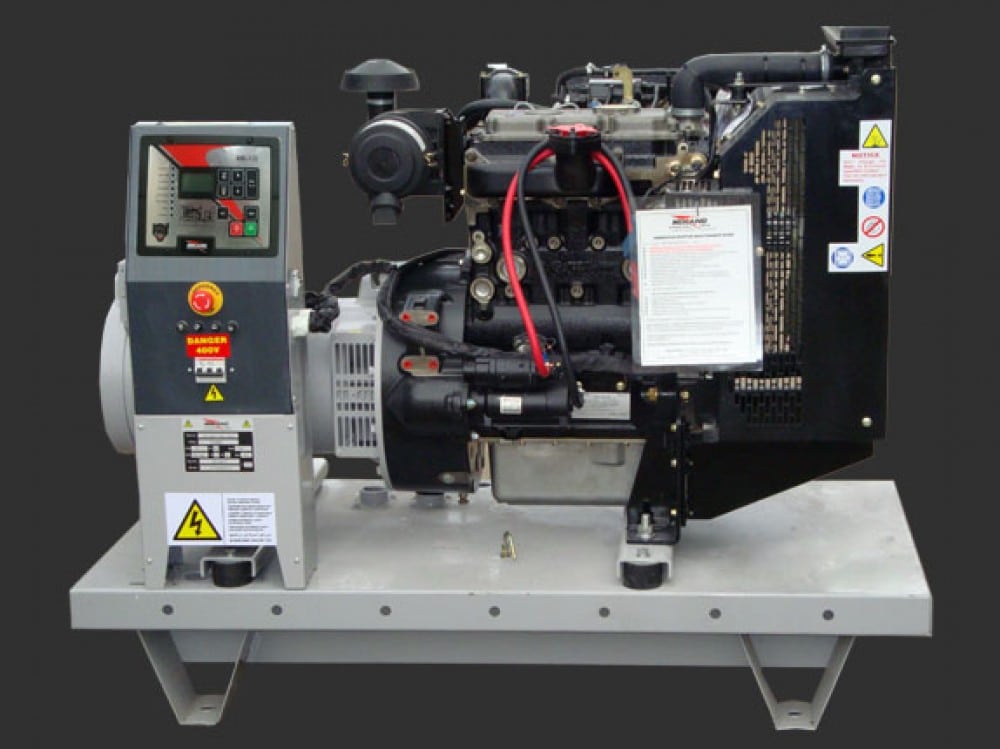 Mikano Generators are essentially Perkins Generators (made in the UK). They offer water-cooled engines and a radiator adapted to our tropical region.
Customizable features
Mikano can customize your generator to meet your unique requirement.
Sound-proof –  If you wish, Mikano can add sound-proof to your Mikano Generators.
Automatic start/stop function
Automatic changeover system.
Synchronized system – If you require a synchronized system, Mikano can also help you with that.
Training can also be arranged for the operators of the Mikano Generator. Service and Spare parts are not an issue as they are readily available.
Owning or Buying a Mikano Generator
There are two main ways of acquiring a Mikano Generator.
A way is to purchase it outrightly
The second way is to rent it.
Diesel and Gas Generators with capacities ranging from 20KVA to 2000KVA are open to rental. Note that the rentals are only available to clients who need a power generator for a limited time and are subject to the availability of the capacity you need. According to Mikano, the rental department has a pool of over 120 generators that customers can rent from.
Mikano Generator Price Range
Here are prices of Mikano Generators in Nigeria:
Mikano 9KVA – ₦1,900,000 – ₦2,900,000
Mikano 10KVA – ₦2,550,000 – ₦3,100,000
Mikano 13KVA – ₦2,400,000 – ₦2,950,000
Mikano 30KVA – ₦5,900,000 – ₦8,100,000
Mikano 40KVA – ₦7,000,000 – ₦9,500,000
Mikano 50KVA  – 7,200,000 Naira – 10,000,000 Naira
Mikano 60KVA – 8,500,000 Naira – 11,270,000 Naira
Mikano 80KVA – ₦12,900,000 – ₦15,150,000
Mikano 100KVA – ₦15,900,000 – ₦20,400,000
Mikano Contact Details
For the latest price of Mikano Generator use the Mikano specialist contact below:
Plot 34/35, Acme Road, Ogba, Ikeja, Lagos
Telephone: 08035089352
Note that the price will depend on the level of customization. A soundproof generator will cost more. Automation also adds cost. You can also learn more about Mikano services, which are too numerous for one blog post at their website at www.mikano-intl.com